A Cartagena Bachelor Party Planning Guide
This is a 2020 Bachelor Party Cartagena Guide for those that just don't take ordinary. We have spotted the most exciting, outrageous and desirable Bachelor Party Ideas to Plan The Perfect Bachelor Trip in Cartagena Colombia. Each has a 5-star rating for fun, sex appeal, luxury, and debauchery!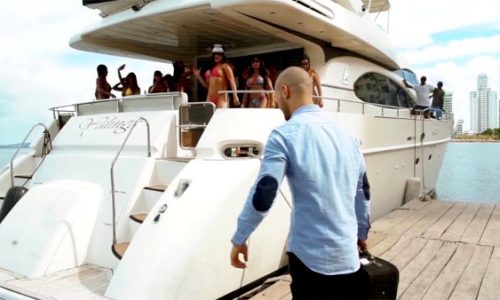 A Cartagena Bachelor Party! Yeah!!! Once the groom has said the last word and decided that Cartagena Colombia is the very best bachelor party destination for his epic VIP party weekend (or week) trip, the groomsman, best man or whoever he designates as the bachelor party planner, should start researching as much as possible about all the important details of the country, the city, and the best bachelor party ideas to include only the most exciting things to do and the best places to visit in an incredible bachelor party itinerary.
So, here is where we come to help you plan the best Cartagena Bachelor Party you never imagine and never thought it could be so easy to organize.
Here we share with you an easy to read and fun mini Cartagena party guide to show you some of the best plans, ideas and all you need to know before you fly to Colombia. You will finally understand why Bachelor Parties in Cartagena defeat Las Vegas bachelor parties by far, and why you are absolutely smart for wanting to throw a Cartagena stag party.
But enough talk, let's get to it! Now that you know you are in the right place, keep calm and continue reading how to plan and build very fast a VIP bachelor party package that will exceed everyone's expectations and desires. We are on the move and we won't let you choose wrong or make mistakes, our 5-star Cartagena bachelor party planning team will be there to advise you and put everything on a gold platter.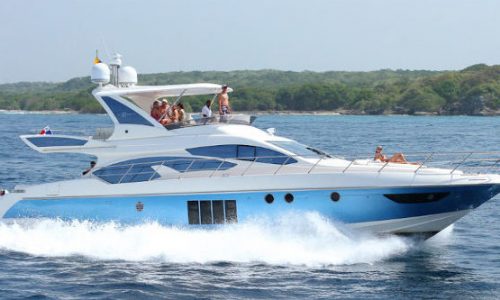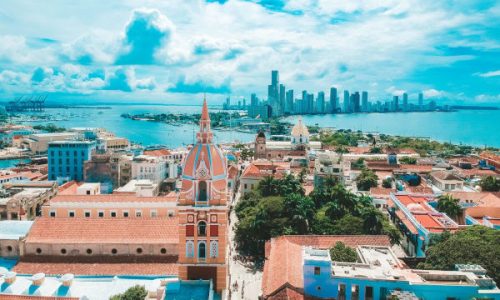 Its official name is Cartagena de Indias, and widely known as "The Walled City" or "La Heróica". It is the fifth most important city in Colombia with a population of 971.592 inhabitants. For many, it is undoubtedly the most breathtaking and sexy city facing the Caribbean Sea, which is confirmed by being one of the most desirable "beach and sun" destinations worldwide.
Its warm weather offers an average annual temperature from 27 to 29 ° C and a rich sea breeze that makes its enviable tropical climate even more agreeable. Its key role in the conquest of America by the Spanish left massive and imposing colonial military buildings such as castles, forts and more than 11 km of walls that today surround the historic center or the so-called "Old City".
Its well-preserved colonial infrastructure has been awarded by UNESCO as a Historical Heritage of Humanity in 1984. But that its history and natural beauty don't make you doubt about the modernity and extravagant luxury that Cartagena has to offer even to the most demanding tourists in the world. In fact, Cartagena is a frequent vacation destination for many celebrities, world politicians and business magnates.
Now that you have learned a bit more about the city, let's solve the big question.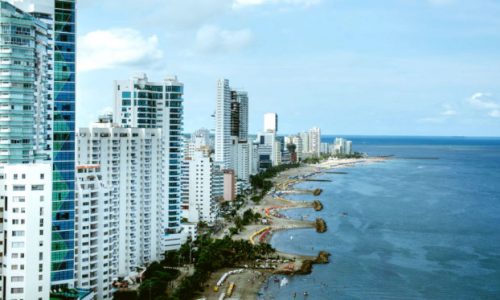 How To Plan A Cartagena Bachelor Party?
It may seem obvious, but if it isn't, remember that a great VIP bachelor party needs a great place to party and rest like kings! So when choosing where to stay in Cartagena, don't ever think about booking in hotels or Airbnb residential properties. Being able to be the boss of the place to have the craziest and funniest private house parties, pool parties in a safe and private place must be the No. 1 priority in your Cartagena Bachelor Party.
The best areas to stay in Cartagena are in the Walled City / The Old City (Centro) and San Diego. Outside the Walled City the best stays are in Getsemani, the bay of Bocagrande, El Laguito, and Castillo Grande. Remember just a few areas are the right place to stay if you are tourists looking to have a short but amazing VIP weekend. From eccentric and luxurious Apartments and Penthouses, through Huge Colonial Party Houses to the most Modern and Exclusive Mansions we have the most spectacular bachelor party friendly accommodations in Cartagena that you can imagine!
No matter if you are the groom or the groomsman who is planning this incredible bachelor party Cartagena package, we all know why you are here…
But come on guys, get to know the city a little before the crazy moments and you will have more lucid memories and decent photos to show to the bride, your families, and girlfriends!
In Cartagena there are plenty of nice things to do and places to visit, such as the Historic Center of (the walled City), the Cartagena Docks and forts, the San Felipe Castle, Museums like the Rafael Nuñez, the Bay of Castillo Grande, and many other spots to visit as Shopping Centers like Caribe Plaza Mall, Bocagrande Plaza Mall or Mall Plaza El Castillo.
2. Get To know Cartagena De Indias
3. Where to eat in Cartagena?
The best restaurants in Cartagena where you can taste delightful food and spend a very enjoyable time are principally in the Walled City, Getsemani and Bocagrande, but depending on the type of food and the environment your party squad wishes we have an endless list of the best places to eat near you in Cartagena.
So check this list whenever you are looking where to have a great meal in Cartagena Colombia (take note).
The Cevichería (seafood, ceviche, lobster, etc) a classic in seafood. La Mulata and Carmen Restaurant are probably the best in Colombian and international food in Cartagena. Also 1621, The Governor and Bohemia (seafood and international) are gastronomic legends.
Zaitun Cartagena Restaurant (Mediterranean food) was perhaps one of the most trendy in 2019. Moshi (Sushi, Ramen, Asian and Colombian Fusions) an authentic flavors madness. Casa Della Pasta and Andante Allegro Vivace (Italian food), the latter perhaps the best from Italy in Cartagena. Arab International (Syrian and Lebanese cuisine) a true classic after 50 years in Cartagena. Quebracho (Parrilla Argentina, BBQ Grill) one of the best meats in Cartagena. Rosa Mezcal (Mexican Food), Bourbon St (American Food, Burgers & Grills) an amazing atmosphere and excellent food at Must in Cartagena! Burger Bar District, Vacamoo Hamburgers and La Tumba Muertos (Colombian Fast Food) the best burger places in Cartagena!
Colombia is undoubtedly famous for its beautiful beaches, and guess what, Cartagena has many of the best, not only in Colombia but the hole Caribbean.
Really, you should go somewhere you can enjoy not only great fun but stunning landscapes and gorgeous women.
Ask us and we will take you to Playa Blanca in Isla Barú, the Rosario islands, Boca Grande, El Laguito, Castillo Grande, Playa Linda and Boca Chica in Isla de Tierra Bomba, and of course to La Playita de Cholón, among others.
You will definitely feel really happy to have chosen such a memorable trip experience for your bachelor party in Cartagena!
4. Enjoy The Most Beautiful Beaches & Islands Across Cartagena
5. Enjoy Luxury Boats & Yacht Parties
If you have ever been in a yacht party, you know how great and awesome it is… In Cartagena, there is a very good selection of luxury yachts, speed boats and huge Catamarans that you can rent for you and your crew during many hours for crazy fun.
We have spotted the best party yachts and luxury boats for a posh stag do in Cartagena Colombia. Sail from the docks La Bodeguita, the Cartagena Marine Waterfront and the Club Nautico de Cartagena Colombia, all including captain, assistant, fuel, safety and rescue equipment and our additional VIP services to make the most of this Caribbean theme bachelor party experience!
Unbeatable Colombian girls company, drinks, music, food and amazing places to anchor like the Cholón inlet in Barú island, Playa Blanca, Islas del Rosario, Playa Azul, Isla Grande… Welcome to heaven!
This is a must when planning an epic Cartagena Bachelor Party!
As you can imagine, in a vivid and sexy city as Cartagena de Indias, the nightlife scene is wild and unrestrained! Every day as the night falls, the best Cartagena nightclubs and bars like Alquimico, Demente, Donde Fidel, Havana, La Movida, Bazurto Social Club, Mister Babilla, Café del Mar, the Baluarte Bar, Casa de la Cerveza Cartagena, Misti-k, Fragma, Taboo, Eivissa and many more wait for you.
Your night action plans can be categorized in about 3 levels, always depending on your friends preferences:
The Classic:  Go chase some skirts! If you like the challenge we can arrange something not too elaborated, get you to the best spots for drinking, dancing, meeting people, and having mild fun until you're satisfied.
6. Live The Cartagena Nightlife Scene!
The Adventurous: We take you to the most Exclusive and Hottest Cartagena Nightclubs, VIP Lounges, and Strip clubs the night has to offer for delightful and explicit views like the infamous Pley Club, the Angeles Bar Club, or the Isla Del Caribe Club Cartagena, you won't want to leave!
The Mr. There'sNoTomorrow: We gather all the needed resources and make the sickest private in house party you've never expected! That's right! Your already rented luxury vacation rental will become a private strip club, full of Colombian girls everywhere, drinks, music and smoke!
The groom's wishes are our command!
7. Don't Miss An Epic Pool Party!
Turn things a little crazier for your Cartagena Bachelor Party package and let us fill a pool full of adorable guests, a professional DJ with the perfect music for the occasion and a gourmet Chef in charge of the banquet while a tireless barman gives you your favourite drinks and other suggestions.
At hand you will have our friendly and efficient concierge to satisfy all your squad's needs, all the classic and all the exclusive VIP Services can be satisfied in the blink of an eye. We are really Bachelor Parties Experts, without a doubt, with us you will be the happiest bachelor dude here in Cartagena.
While many bachelors head to Cartagena for the warm Caribbean sea and the weather, many others come only for the stunning Colombian girls, yeah let be honest!
But true also is, that there are so many different reasons to come and live a Cartagena bachelor party that you must know in advance which are the best things to do, the best Cartagena tours, excursions and activities you can enjoy during your short stay.
From Electric Bike Tours, Cartagena Seafood, Rum, Cigars, and Cigarettes tasting, Casinos, Cockfights, Deep Sea Fishing and Football Tours, to even a Mud Volcano excursion and many more exciting things you can do for a bachelor party in Cartagena Colombia.
8. Experience the best Cartagena Tours, Excursions & Activities
Why Cartagena Colombia Is The Best Bachelor Party Destination In 2020?
Make It Happen, Our Colombia, Cartagena Bachelor Party Team is Ready To Exceed Your Travel Expectations!
Or do you prefer to whatsapp us?