Alright, let's talk in-depth about how a Bachelor Party Panama can beat (or Not) a Bachelor Party Colombia while you get to know why you as the groom or best man should be aware of this 2 top-rated bachelor party destinations in 2023.
When it comes to throwing an epic bachelor party event, the priorities change slightly depending on the groom and his squad's preferences, so the bachelor party location becomes a crucial election to match the expectations of the whole team.
The above is key, because honestly, both Panama bachelor parties (in Panamá City) and Colombia Bachelor Parties (in Cartagena City) are incredible, and because the girls are all Latin Girls… Oh my Lord! Unparalleled shows are assured!
In this bachelor party review/contest, we try to figure out which destination, Panama or Colombia, matches better your team preferences, so let's get to it!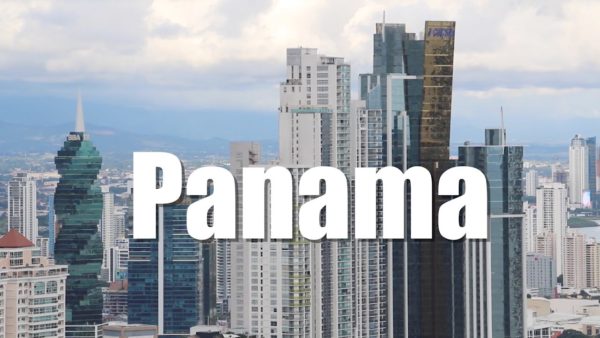 Panama City is a world capital, on the water with the Panama Canal, home to the Latin America's premier airport hub and just a three-hour flight from Miami. It has a mild climate and is located completely outside the hurricane belt. Indeed, there are few cities in the world that offer all these things.
Panama City boasts a skyline of skyscrapers, modern office buildings, condo complexes and hotels of shining glass and steel, with world-class views of the Bay of Panama. Its a major international commerce and banking hub, home to nearly 80 of the world's largest banks, scores of international non-profits, and giant multi-nationals such as Federal Express, Dell, 3M, and many more.
CARTAGENA CITY - COLOMBIA
A city known for been the first city where the Spanish landed in 1500, Cartagena is a beautiful city with an eclectic mix of new and old.
Cartagena has 16th-century architecture and cobblestone streets, its walled city, and colorful colonial buildings earned it the title of UNESCO world heritage.
However, the history and treasures of the city are not attractive enough for attendees of a bachelor party. It is actually the climate of Cartagena, the prices in comparison with other famous cities in the world, and of course, the touristic beach life and its gorgeous and hot women who attract thousands of single guys every year.
SO, WHY PANAMÁ OR COLOMBIA?
Why a Bachelor Party Panama?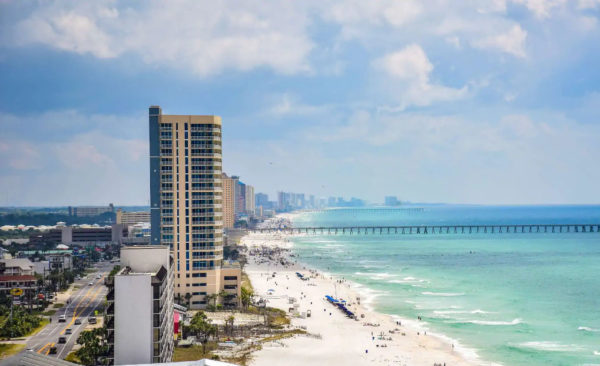 Panama City's beautiful beach is the centerpiece of the city and loved by locals and tourists of all ages, who come here to swim, play, relax, socialize, and soak up the sun. Twenty-seven miles of dazzling white sand stretches along this section of the Gulf of Mexico at Panama City Beach, and the shallow waters, inviting beyond belief in the summer heat.
One of the major landmarks along the waterfront is City Pier, where much of the hottest beach scene is centered, with beach volleyball games and young people hanging out and socializing. Across the street from the wooden pier is Pier Park, with shops and restaurants. This can be a good place to break for lunch or catch some shade, but if you are looking for the best things to do in Panama for a bachelor party visit this link whit the best Panama bachelor party ideas.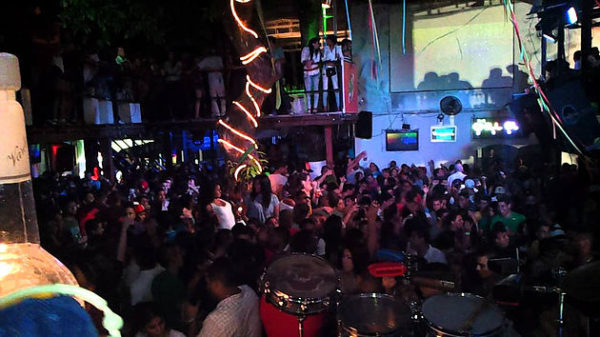 Panama best nightclubs are modern and some really nice, but the culture of the country has definitely nothing to be like the true Caribbean Sea life style.
The above is important because, the few times I've been in Panamá I've noticed that although party on a boat every day is enough for many to have a good time, for me a city needs more than beach and yatch rides.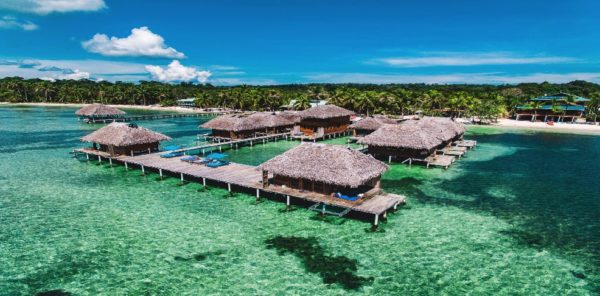 Panama tourist attractions are many and varied – from tropical beaches, like the famous Bocas Del Toro Beach,  to jungle, hikes, incredible islands and a great capital city. Panama tourism is developing quickly, perhaps a bit too quickly, and the contrasts between the poor majority of the population and a small extremely rich minority are out there, for everyone to see.
Another thing to be aware is that Planning a Panama Bachelor Party experience would cost in a similar destination like Miami, for example.
Why A Bachelor Party Colombia?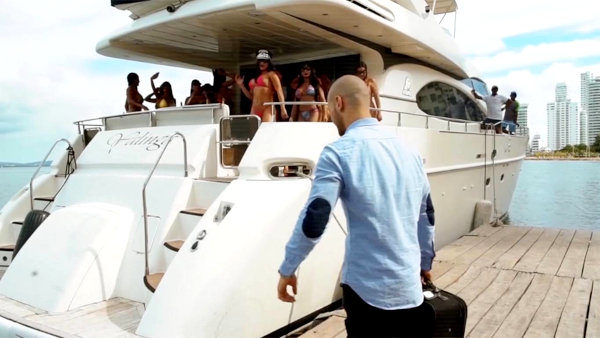 Cartagena de Indias, Colombia was the madness of bachelors in 2022, and so continues in this promising 2023! This city was already considered one of the favorite tourist destinations of the Caribbean for family vacation trips and honeymoons but, since early 2017 Cartagena exploded and started to climb all positions in the top lists of the best bachelor party destinations around the world!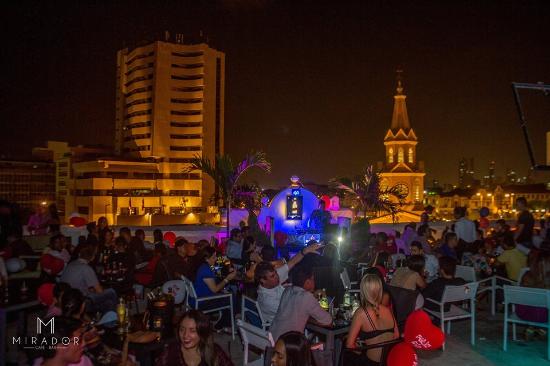 If you set eyes into Cartagena, Colombia, as the final destination to throw your Bachelor Party, you will be surprised, for sure. Beautiful beaches, sun and sand, and girls, lots of hot girls, top notch Nightclubs for dancing, drinking and of course more exotic girls, just some of the reasons why Cartagena is the Hottest City in the Caribbean.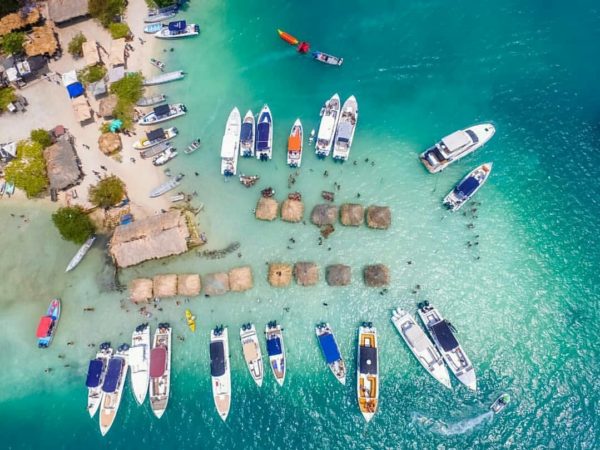 The best bachelor party Cartagena Colombia itineraries include as main activities the enjoyment of the sea, tours across the best Cartagena beaches and islands such as Playa Blanca in Isla Barú, the Rosario Islands and the Cholón inlet.
A must in all Cartagena weekend getaway plans is a VIP catamaran/yacht party, with music, food, alcohol and beautiful girls on board for hopping island style across some of the mentioned places above, without a doubt an unforgettable experience for bachelors visiting Cartagena, Colombia.
Final thoughts: Panama bachelor parties versus Colombia bachelor parties
In general, Colombia is more affordable than Panamá in terms of luxury party houses, top notch nightclubs, yachts, sea food, and almost everything else.
Cartagena Colombia has more tourist beaches, islands and yacht parties, but not being left behind, Panamá has other kind of adventure tours, boat rides, ATVs, zip line trails across the jungle for a more tropical experience.
Both Cartagena and Panamá receive thousands of visitors each year and both have their own charm that will ensure that wherever you go, you will have a great time, but which of the two cities is best for you? Let's explore deeper.
Both cities has become recently top-rated bachelor party destinations and will provide you and your team with incredible memories of your bachelor parties, there is only one big advantage that can double 2X the gap for a notorious winner, and that is a second location in Colombia that is another top notch bachelor party destination city, yeah we are talking about Medellin city and its infamous bachelor parties!
Bachelor Parties in Medellin Colombia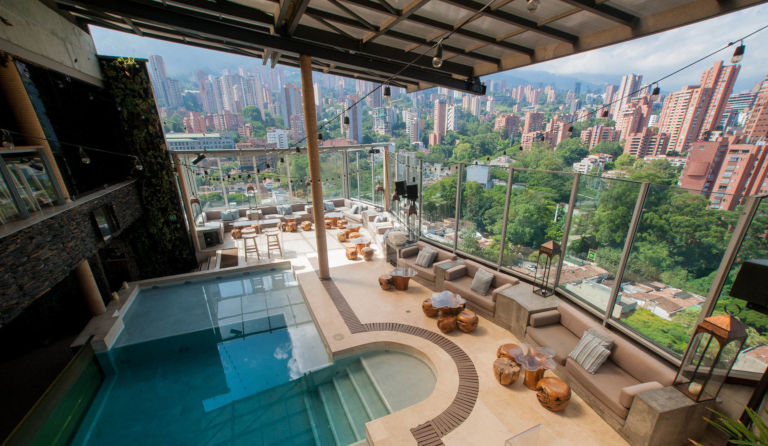 Medellin does not have a beach nor is it as historically famous as Cartagena is, Medellin is rather known as one of the most attractive and modern cities in Colombia. It is also recognizable for its enviable spring and cool climate throughout the year, affordable prices and high-quality VIP experiences. Last but not least, Medellin hosts, without the slightest doubt, the most spectacular women in Colombia.
This city that was once the home of the gangster culture icon (Pablo Escobar), has seen drastic changes over the past 10 years and now has a record low crime rate and an increase in social projects that augur a more prosperous future.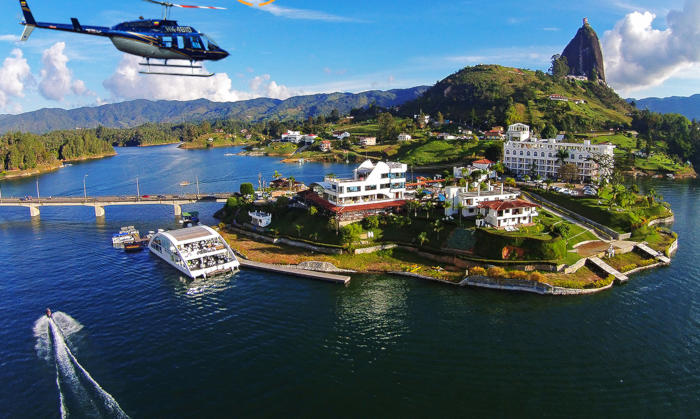 Medellin city, considered by many Colombians as the true capital of Colombia, does not have a beach (but does have the stunning and exciting lake of Guatpé) nor is it as historically famous as Cartagena is (but has a giant natural stone with an outstanding lookout), Medellin is rather known as one of the most attractive and modern cities in Colombia. It was the home of the gangster culture icon (Pablo Escobar), but now Medellin is recognizable for its enviable spring and cool climate throughout the year, affordable prices and high-quality VIP experiences. Last but not least, Medellin hosts, without the slightest doubt, the most spectacular women in Colombia.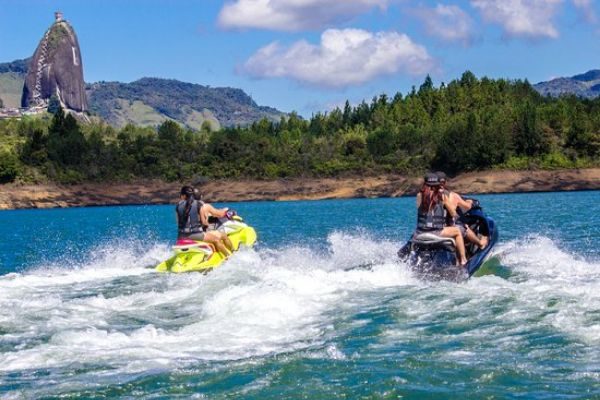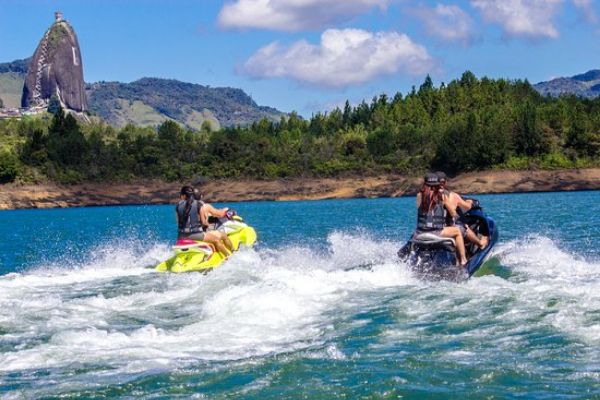 Trust us, we know you will be tempted to spend the day sleeping to prepare for what awaits you at night, but with so many excursions and daytime activities full of adventures, you should go out and see the city and the landscapes around.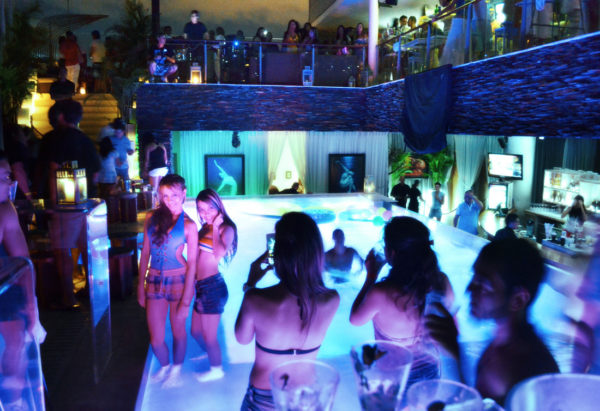 Indistinctly, whether you choose Cartagena, Medellin or both for a Multi-City Bachelor Party (an absolutely unbeatable choice) you will have the greatest bachelor party experience that money can buy in 2023!
So, Panama or Colombia: who is the winner?
Without a doubt, bachelor parties in Colombia (Cartagena bachelor party & Medellin bachelor party) deserve all the notoriety and prestige they have achieved since 2021 and still in 2023. The high quality of tourism services, the kindness of its people, the beauty of its women and the massive amount of exciting things to do, makes Colombia at a glance, the most attractive bachelor party location.
But if you also consider the sunny and fresh weather and modernity of Panama country, it's luxury hotels & resorts, the calm and blue beaches, the remarkably spirit of business, and the money is not a problem for you, these Panama bachelor party packages will be an excellent fit for your team.
Find out more and Check this Bachelor Party Panama / colombia Guides & Packages
If You Liked, Would You Rate It?