We know a yacht rental cartagena colombia with excellent service where your party will be from another world together with all your friends, our partners have the most luxurious ships in Cartagena, you won't know which one to choose.
Do not panic when organizing the party, here we will tell you a little about how the organization will be on board the most luxurious Yacht or Catamaran in Cartagena.
Let's plan the best party
The preparations are one of the most difficult issues when it comes to organizing a simple party, now imagine what it would be like to organize a party on board a yacht, much more complicated. But don't worry, we have a highly qualified staff so that this party plan goes perfectly.
So each one can take on a specific task without getting overwhelmed, and that task is, party big.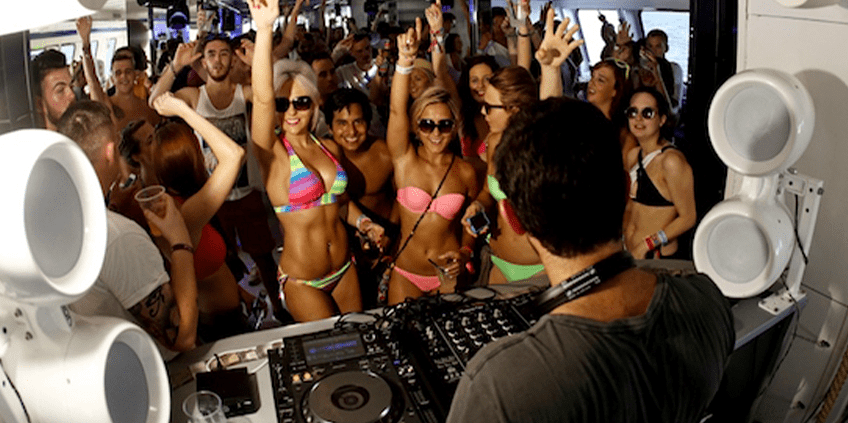 Time to prepare your playlist where you will include your friends' favorite songs. We will be able to provide you with a DJ to play all the music you want to hear and he will take care of the sound.
Our recommendation is to have your playlist up to date, we also recommend that you include dance music for you and your guests. You can also add some songs with a marine theme, since a yacht party can be new to many. To live the moment!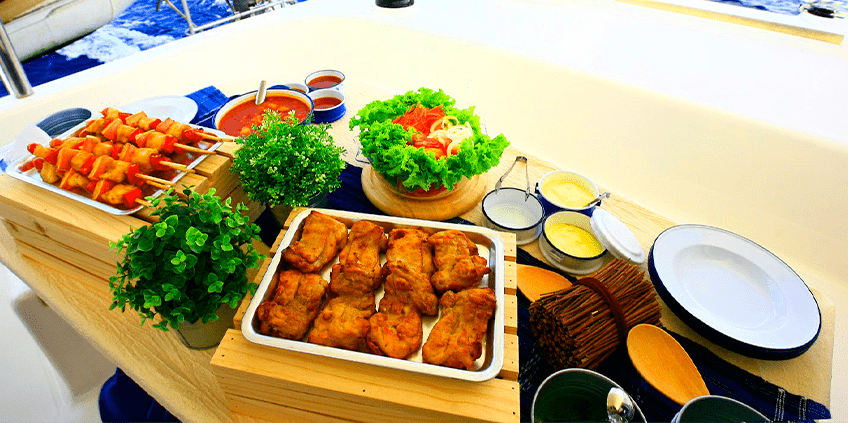 That there is no lack of food or drink at the party is basic. But, remember that maybe not everyone drinks alcohol or there may be vegetarian guests. Our professional Chef will ensure that there is variety as much as possible. The sea is often hungry and no one wants a hungry crew on board the yacht. In our yachts we can include a catering service, something much more comfortable. Check our promotions and save yourself the logistics of these details.
Remember that, on board the yacht, there may be people who do not last long without wanting to take a dip in the sea or there will be those who prefer to be in the shade and not go out until the sun goes down. Let everything go its own way and enjoy the moment too, not everything has to be timed. The important thing is to have a good time and make it a great bachelor party.
Ready for a yacht rental cartagena colombia? These are just some tips. In any case, the mere fact of celebrating on a yacht is already a detail that will encourage whoever has the honor of receiving the Cartagena bachelor party invitation.
New Mandatory test and recommendations before planning a bachelor party in Colombia
We know that life is now, therefore we will not stop helping hundreds of grooms that want to have their last trip in freedom here in Colombia in this 2023.
We are waiting for you, start planing your Colombia bachelor party now and don't worry, we will take care of everything!
If You Liked, Would You Rate It?