Let's face it, nowadays when talking about The Best Bachelor Party Ever, the truth must be told, Las Vegas is done, Cartagena is in!
Most famous US bachelor parties, Panama and Costa Rica are really played out, that's is what all of our clients say after booking with us, and just before they leave, they tell us one after another, "dude, this has been by far The Best Bachelor Party Ever!"
We have mastered an experience that is unparalleled. So, for your last hoorah, we guarantee you will never forget it, don't think about too much, our Cartagena bachelor party is the right answer!!!
Cartagena de Indias city, as is also known, has some of the world's most beautiful beaches, perfect weather and one of the kindest and happiest people on earth.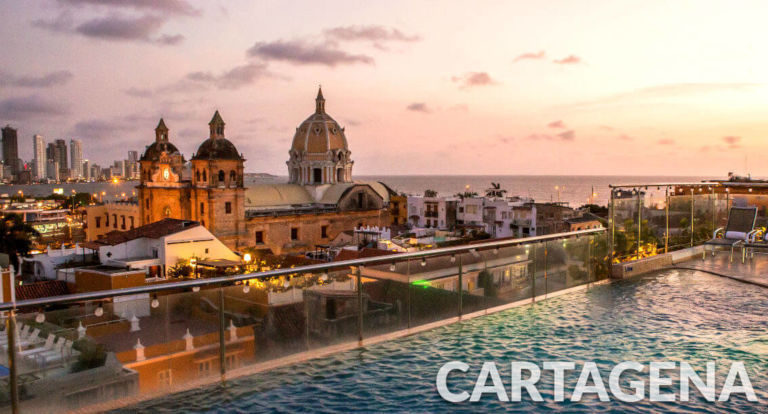 Like little, you can have here in Colombia the best bachelor party ever for a half or less than in any other US bachelor party best destinations.
We have Cartagena's best and larges bachelor party friendly accommodations! Our concierges are experts in satisfying your needs! ANYTHING YOU WANT, WHENEVER YOU NEED IT WE GOT YOU!
Cartagena City, The Best Bachelor Party Ever
THE HOTTEST LATIN WOMEN IN THE WORLD ARE IN CARTAGENA Colombia, the best ceviche in the world and CARTAGENA amazing food, friendly people, yacht parties, electronic parties.
Huge names like Tiesto, Roger Sanchez, Steve Aoki and more regularly come to Cartagena's biggest beach and clubs parties.
Our goods are so serious that the US President's team couldn't resist the temptation. Just as you see it, read this:
That's right 20 women and we have access to a hell of a lot more for you and your crew for The Best Bachelor Party Ever, here in Cartagena, Colombia!
What does our epic bachelor party in Cartagena usually consist of?
Well, as soon as you arrive we pick you up, you don't have to look for anyone, we are waiting for you at the Cartagena Airport. Our Bachelor Party friendly properties in Cartagena are no more than fifteen minutes from the Cartagena airport.
If you love clubbing, we have number one and exclusive access to Cartagena's best nightlife and we'll take you to the best clubs whenever you want, we have actually had out competitions tables moved out of the way for our groups who decided to club last minute!
And for day activities we will ask you and your group, are you a little adventurous? Ready to check out a Cartagena's natural Mud Volcano? Island Hopping? Jet Skis and Fly Board? Do you want to relax and play some golf?
The Best Bachelor Party Ever in Cartagena is not really an epic Bachelor Party without a Yacht Party! We also have you covered on that end with the cities best yachts, catamarans and even speedboats for deep sea fishing!
We almost forget to tell you that Cartagena is Caribbean's premier coastal destination for top elite vacations tours so you can expect top quality in VIP services and eccentric places where to have awesome fun.
So if all this isn't enough yet to understand why Colombia has the best bachelor party ever, let'us emphasise that Colombia has been ranked the happiest country in the world and that the only risk here, is wanting to stay.
Not to mention that the number of Miss Universe and Miss World queens from Colombia is not a surprise when you see the massive amount of gorgeous women anywhere and even more in Cartagena.
Finally, all the above arguments are just a little portion of what we can assure you will get and experience while taking the best bachelor party ever!
Remember that whatever you need whenever you want it your wish is our command!
So from now on, our Bachelor Parties Colombia Rockstar Team awaits you to prove that this is THE BEST BACHELOR PARTY EVER!
If You Liked, Would You Rate It?