Let's start by the beginning, if you've come this far, it's clear you're looking for the best ideas, places, and VIP service packages for an unforgettable bachelor party in Colombia, and no doubt our plans and advice will fit like a glove, so stick around, we're going to assist you the best we can!
Before going any further, we will assume that you are either the best man of the wedding or the groom's best friend (maybe even both) or the very groom in person (so if that is the case, congratulations you handsome devil!).
Honestly here, whatever the case, we find it excellent that you are warming up the engines already.
Knowing that you're on this honorable quest to make a great bachelor party, the best advice we'll give you right away is that you should try doing something that is different but epic and memorable, really meaningful for the occasion, something that will make the very famous but already monotonous bachelor parties in Las Vegas to turn and look this way.
Remember that this occasion is special, it is no small thing. Is like the very best opportunity, not-to-say 'excuse' to have a great trip with your friends without the bride and future wife making a big fuss, so let's make a toast for this great moment that life gives you!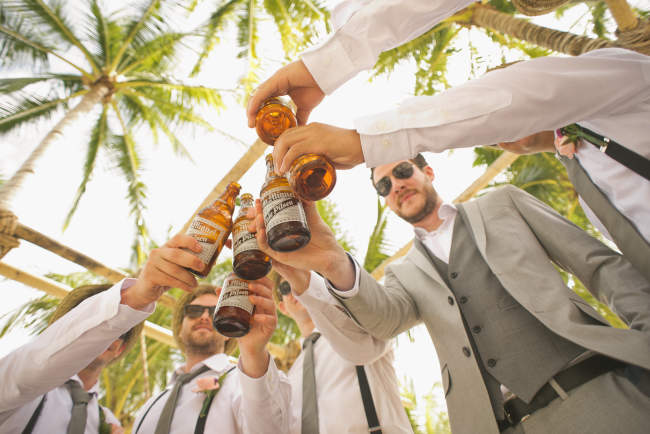 1. The Best Destinations For A Bachelor Party In Colombia
Whether you find yourself planning this bachelor party from another country, as is the case with most of our most frequent visitors and clients who come mainly from Mexico, the United States, Canada, Brazil, Panama, among many other countries, even so as far as England, whether you are already visiting or living in Colombia, we can assure you that there are no better places for a bachelor party in Colombia than in the cities of Cartagena and Medellín.
Rest assured that, it is impossible to go wrong by choosing any of these two dream destinations of Colombia.
Do  not worry about any of  the stories of the '90s when  Colombia used to be a  difficult destination because  of drug cartels and guerrillas, it's been many years since all that has changed. We can guarantee you, as the country's slogan says, here  in  Colombia: 'The risk, is that you want to stay!'.
2. Ideas, Full Programs And VIP Services For A Bachelor Party In Colombia
If in addition, to be smart, you want to be wise, take our advice for a spectacular bachelor party in Colombia, and visit Cartagena, the Sexiest city in the Caribbean Sea and even the 7 Seas.
Or come without hesitation to Medellín, known as the city of Eternal Spring, but also called 'Disney World for Adults', 'The City of Sin' or 'The Mecca of Bachelors Parties in Colombia'.
But if you are a greedy madman and money is not a problem, we recommend you to choose a multi-city bachelor party and visit both Medellin and Cartagena.
Once you know where to go for your bachelor party in Colombia, we recommend the following:
3. Ideal Accommodation For Bachelor Parties In Cartagena Or Medellin, Colombia.
You will need private accommodation for bachelor parties, that is, where parties and the full range of VIP Services are allowed in Medellín and Cartagena, Colombia.
The ideal, which by the way, we are more than proud to offer, would be either Luxury Penthouses, Beach Houses, an Impressive Restored Colonial House, a Spectacular Country House, or even Exuberant Mansions.
Visit our complete list of the best vacation home rentals and luxury accommodations for an amazing bachelor party or weekend getaway experience in Cartagena Colombia.
4. A Concierge For VIP Services In Cartagena Or Medellin Colombia.
This is key, a VIP Concierge of the city will not only receive you at the airport but will arrange your itinerary of activities and departures, the routes, mobilization and will give you access to the best VIP Services in Colombia.
Our Concierges are the best doing their stuff, they will get you VIP access to nightclubs, pubs, taverns, restaurants, adventure and city tours, even adorable friends, a private chef, a fully equipped DJ mixing your favorite music, bodyguards, and any special service or attention that you require in the chosen city to add to your amazing bachelor party experience in Colombia.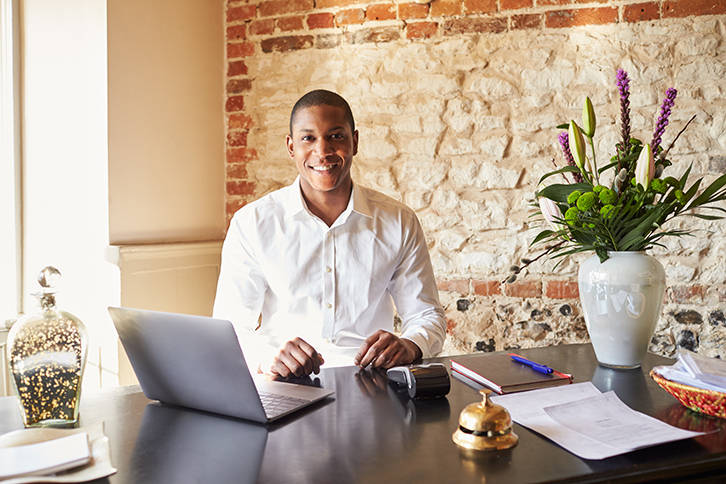 5. Feeling creative? Get a pool party with friends and special guests, DJ, drinks, and barbecue, all together.
Once set with one of our VIP Concierges, all the stated above and more can be easily arranged and included in your own epic bachelor party. Just imagine a pool party in the style of the best hip hop and reggaeton music videos. We got you!
Our best suggestion altogether with our VIP Concierges advice would be renting one of our exclusive private accommodations offers, all of which you can closely review on our website. Making up your mind will be an easy task, all of our lodging rentals options include swimming pools or large jacuzzis.
6. Includes Various Adventure Tours in Cartagena or Medellín, Colombia.
Both Cartagena and Medellin have plenty of adventure tours and also extreme activities. Choose a few different options for your bachelor party in Colombia and the fun will be guaranteed, plus you will diversely enjoy and get to know better and more of these beautiful cities.
Depending on the city you have chosen, you will have available for you and your sidekicks from Paragliding, Jet Skiing, Countryside Motocross and ATV Riding, Airsoft or Paintball Tournaments, Hacienda or Ecotourism Farms Excursions, Impressive Spas, Beaches or Rivers visit and bathing, Trips to Islands, Yacht and Luxury Boat Rentals, Helicopter Rides and Much, Much More.
7. Enjoy Nightlife in Medellín and Cartagena, Colombia
Is it possible to have a bachelor party in Colombia without appreciating and enjoying the company of stunning women of Medellin and Cartagena?
A good tour through the nightlife of any of these dreamed destinations for bachelor parties in Colombia will undoubtedly make you want to stay longer and return for more.
You will find an overwhelming and vast number of strip clubs, private VIP rooms, erotic shows, and all kinds of fun for adults.
There are so many exclusive and incredible places for adults, that you will need help not to lose it! But easy, our VIP Services Concierges in Colombia will take care of you and take you only to the best places according to your tastes or those of the group in question, whether it is Medellin or Cartagena, no lines, no waiting, and safety guaranteed for you and your mates.
8. Consult Plans And Packages In The Best Bachelor Party Agencies In Colombia
Now that you know where to go and what to do for a bachelor party in Colombia with no equal, the decision is yours to make. You can count on having complete attention from us, so feel free to do contact, either through Whatsapp if you are visiting this site from your cellphone and want immediate assistance or email us. We will gladly help you organize the best bachelor party in Colombia.
9. Extra Bonuses + Special Offers For Bachelor Party
If you want to get to know more about the best of the best bachelor parties in Colombia, both in Medellin and/or Cartagena, our Bachelor Party Medellín and Bachelor Party Cartagena associated websites have more information and detailed packages for the Ultimate Bachelor Party in Colombia which might as well interest you.
Get exclusive offers and discounts on any of our Bachelor Party Plans and VIP Services in Colombia, simply by mentioning that you knew about Bachelor Parties Colombia or our partners mentioned above, thanks to this article.
We Wish You An Amazing Bachelor Party!
If You Liked, Would You Rate It?