Enjoy The Best Medellin Tours, Excursions & Activities In 2022
These are the most demanded bachelor party Medellin tours and activities to make your party trip itinerary the most exciting and unforgettable bachelor travel experience.
Squeeze your Colombia mini vacation, include some of the best day and night things to do here  in this epic Medellin weekend of your lives!
Admire the city like a bird! For those who dare to live the most exciting adventures, we really encourage them to fly a paraglider through the sky of Medellín and look down on the beautiful Valle de Aburrá! Definitely a great day activity for your party weekend itinerary!
Spend 20 amazing minutes flying like a bird, paragliding in Medellin and admiring the city from the sky. This type of adventure is one of those things that we must do at least once in a lifetime and what better way to take advantage of your stay in Medellín!
Come with us to San Felix, the official departure runway for Paragliding in Medellin and let's give this unforgettable memory to the groom!
Race up and explore the Medellin countryside aboard a powerfull ATV (All-Terrain Vehicles) with all your bachelor party squad and our professional assistance provided every step of the way.
Our City Concierge (your private party guide) will pick you up and take you to the ATV-riding area at Rionegro, approximately a 40 minutes drive southeast of El Poblado, Medellín to explore fun natural routes full of beautiful landscapes, cross trails, swamps, streams, forests and much more, always accompanied by a certified guide to perform such experience.
You don't need to have previous ATV or driving experience because before starting this Medellin ATV tour you will also have an appropriate driving class of the ATV. All participants will receive appropriate protection equipment for the activity such as Helmet, gloves, jacket with protection or chest protector, glasses and boots.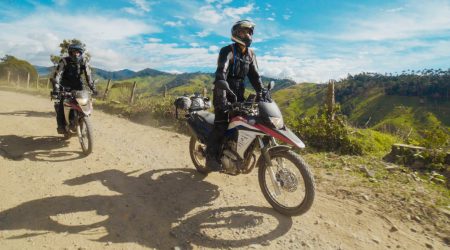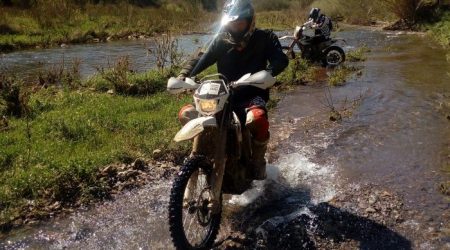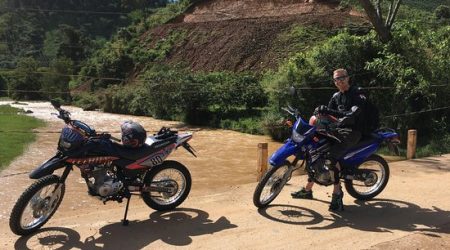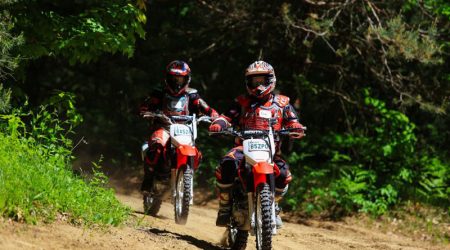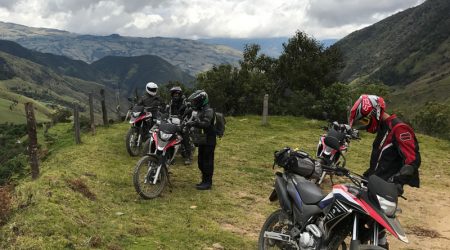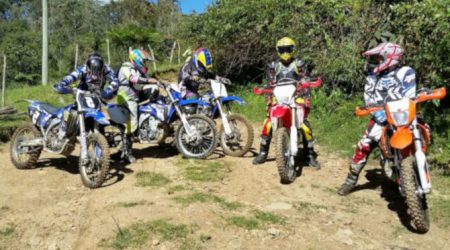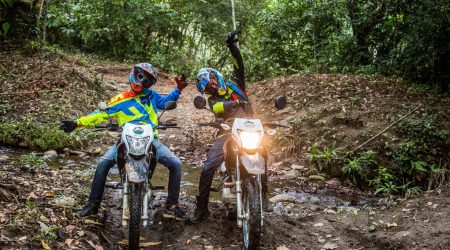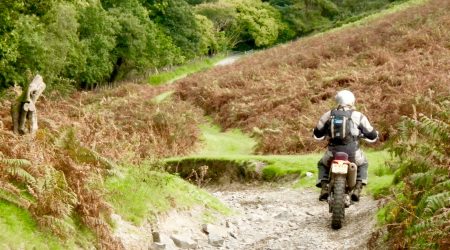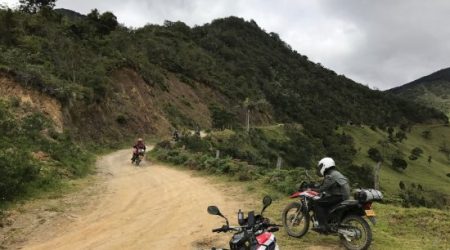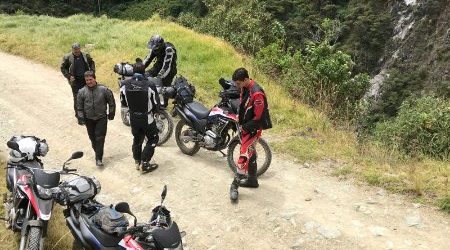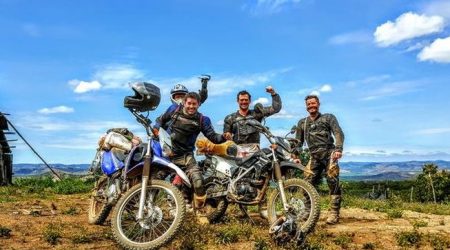 If you are a rider in love with beautiful and muddy paths, this Medellin motorcycle tour will suit you!
Ride along dirt tracks and alternative roads of the most emblematic towns of the countryside of Medellín, Antioquia.
Enjoy with your friends the beauty of Colombia and challenge yourself to get dirty by the mud and sand, book now and fill yourself with great experiences of an off-road motorcycle tour!
The departure base is located in the municipality of Guarne (45 minutes from Medellín), everything you need to come and enjoy this 2 hours and 50km route full of adrenaline is included: Motorcycle, Accident Insurance, Helmet, Gloves, Chest, bilingual guide, gasoline, accommodation roundtrip transfer, water, and lunch.
Take into account, experience and motorcycle license is required.
Let's take your team to get some fresh air and a subtle shot of adrenaline during your Bachelor Party Medellin. Book this Excursion Day at Arví Park for half a day of outdoor activities. Discover the touristic attractions of Arví Park where you can enjoy the beauty of the landscape, watch the city of Medellin from the top of the mountain and admire the tradition and culture of the region or if you prefer, you can spend a day of adventure in the middle of nature.
Guided bicycle tours (through the forest), Team Adventure Challenges (a playful activity for your skills and attitudes that will test and strengthen your teamwork to achieve common goals), Hiking (different degrees of difficulty and some special attractions that all of you will enjoy), Birdwatching (The Park has two watchtowers to see the diversity of birds, one of 5m and over 9m), Canopy (Huge and long tracks through the forest), horseback riding and after touring the forest and living a unique experience you can enjoy a great picnic with an energetic lunch and deserts.
Medellin Nightlife & Pub Crawl
The infamous Lleras Park in the heart of El Poblado is undoubtedly the #1 party spot in Medellín. Very close, in the #2 position for the best nightlife areas in Medellín, is Laureles and it colorful and fun 70 and nearby streets.
The most trendy and finest bars, nightclubs and restaurants are in the above party areas, but there are so many places to spend a night of rumba that it's difficult to choose correctly where to go if you are tourists who only want the best of the best of the Medellin nightlife scene without losing time and money.
That is why we have created this nightlife guided tour, where we gather the groom and his friends to visit only the finest and most popular nightclubs in Medellin for enjoying great music, flirting, dancing and to drink some rounds of beers, tequila shots or whatever you prefer to drink and eat. Enjoy the energetic atmosphere of Medellin's best bars & clubs in these Pink Areas (Colombian Party Areas) with our party expert who will be there with you to make sure you have the time of your life in Colombia!
We take you to explore and enjoy together the wild nature in the Natural Reserve Cañón del Río Claro "El Refugio", 3 hours from the city of Medellin. You will enjoy Hiking through the forest, hanging wooden bridges, Walkways next to the river, Bird Watching, Canopy or Zip Line in the forest and over the river, Rafting, and if we are lucky while doing all of this, we could even see Tities monkeys, Howler monkeys, and other wildlife animals.
Walking near, we will visit majestic nearby natural places such as the Marmol Beach (where the shore and the crystalline bottom of the river are part of a gigantic marble formation), the Temple of Time (a small but captivating Thousand Fossil Cavern), the Cave of the Guacharos ( an impressive 400 meter cave inhabited by a unique bird of Venezuela and Colombia in danger of extinction), Boca Caimán (a row of giant stalactites and stalagmites along the river that look like the teeth of an alligator) and Playa Manantial (the most spectacular scenery and the best place to swim and enjoy the crystal clear waters of Rio Claro).
That night we will stay in pleasant cabins of the Eco-Hotel El Refugio of the Natural Reserve of Río Claro.
Drink & Food At Mercado del Río
For a relaxing afternoon in Medellin, before a wild party night, we can go to chill out for a while and taste the widest variety of gastronomic and booze options of Medellin in one single place called, Mercado del Río.
In a really nice and cozy atmosphere, with live music, you can enjoy with your friends more than 30 different options in this International Food Fair (Argentine, Arab, Indian, Italian, Mediterranean, Mexican, Chinese, Japanese, Peruvian, American among many more) and of course Colombian food, 2 excellent Breweries, and an incredible bar specialized in Wines.
Definitely, a place to cover all the tastes and gastronomic requirements of your buddies (Gluten-Free, Vegetarian and Organic Food, Sweets, Ice Creams, Coffee, Pastry, etc, etc). When it comes to eating and drinking great this is the activity for day or night that you should not miss in your bachelor party in Medellin.
An enriching and unique experience for your bachelor party Medellin that will come as a finger ring to the groom to surprise his girl on the Honeymoon, but also for the rest of the team to dazzle their girlfriends.
Let's be honest, most men think only of themselves, their primitive instincts, their own satisfaction and often do not allow women to reach their maximum pleasure.
In this fun and entertaining class, taught by a professional of Sexuality and Tantra, you will all learn a lot of techniques, exercises, types of massages, positions, and tips to be even better lovers in bed.
In this private session at home, you will be able to ask and talk about doubts, myths and curiosities about sex, female orgasm, how to channel the masculine energy and other tools to become after practice and constancy in enviable stallions.
Tantra and Sexuality Master Class
The best way to recover quickly and keep yourself energetic to continue the party day after day or at the end of your Medellin bachelor party trip is with a private massage therapy session at home that will leave you as new after so much, adventure excursions, Medellin tours, parties, alcohol, and debauchery.
Get this Medellin massage therapy session for your entire squad and achieve the best mental and physical condition during your stay in Colombia and squeeze the most your bachelor party trip.
You will also enjoy green Detox drinks (antioxidants) to purify your blood and body after so much caloric food and liquor, as well as facial masks and skin body treatments to leave your face and skin like new and look more attractive for the party!
Before you leave Medellin Colombia, you should not forget to buy some souvenirs for the bride, the girlfriends, and families. Our Medellin concierge will take you to some of the best places where to buy souvenirs, Colombian attires like hats, or shirts, sweets, liquors and cigars to share at home.
You will also have the opportunity to visit the best Shopping Centers and Malls in Medellin (Viva Envigado, Santa Fé, Mayorca Mega Plaza) to take advantage of the special prices of some Outlets and Colombian merchandise, so if you wish, you can buy some nicer gifts for you and your families.